The Fate of The Furious 2017 - The Most Successful Trailer Debut of All Time
Really bizarre and absurd action and conditions are a staple of the Fast and Furious franchise, And earlier trailers made it apparent that Fate of the Furious wouldn't be any different when the submarine came out. However, it turns out the craziness has spread to the topic of car hacking.
The hacker is Charlize Theron's role, Cipher, and she can surprisingly control any car on the planet, and several of them at the same time. She makes use of this to great influence in making gigantic rivers of rampaging vehicles through city streets, and waterfalls of cars soaring off of parking components. And if you look closely at these groups of automobiles, it is visible that she can even command older cars that have no automated steering or accelerator capabilities whatsoever. We might ask how that works, but we know that's a foolish question in the Fast and Furious world. In fact, this is the series that showcased Dominic Toretto flying through the air over a freeway to catch Letty Ortiz and land on another car. Where they survived. Your logic has no power here!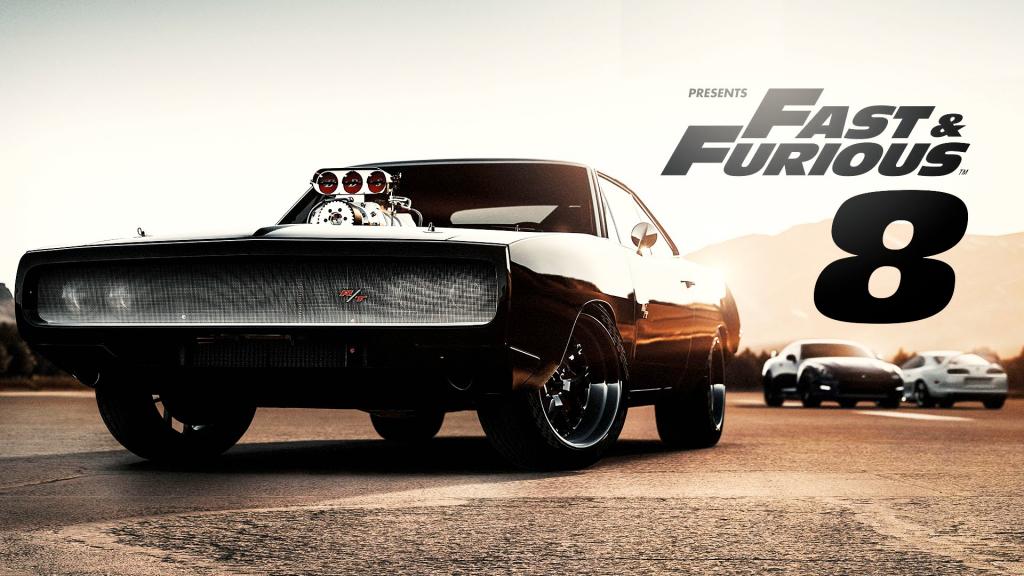 The newest sequel of the Fast and the Furious franchise embraces a couple of Oscar-winning performers: Charlize Theron is cast as Cipher, the newest villain to torment Dominic Toretto and his team, although Helen Mirren signs up for the cast after publicly lobbying for a role to fulfill her real-life love of racing. Fast 8 also stars Vin Diesel, Dwayne Johnson, Michelle Rodriguez, Tyrese Gibson, Ludacris, Jordana Brewster, Kurt Russell, Elsa Pataky, Nathalie Emmanuel, Jason Statham, and Scott Eastwood. Directed by F. Gary Gray.
All of us observed that Cipher seems to have a desire to hack cars and trucks from Fiat Chrysler. In the trailer, multiple Chrysler 300s, a Jeep Cherokee, a Jeep Grand Cherokee, and a Dodge Challenger all get some prominent screen time when they're being hacked. We're not so sure this is effective product placement for the brand, significantly considering this is the same company that recalled over a million cars and trucks to solve a software issue that could result in hacking. Possibly this is the trade-off for having the Dodge Challenger Demon as a hero car.
In true Fast and Furious style, there is always lots of gun fire, rapid car action, astounding stunts and the return of Jason Statham, - and also Luke Hobbs, roled by Dwayne 'The Rock' Johnson who is introduced to get Dom and bring him back in the fold. One scene in the movie tends to reveal that Dom may even betray his wife and locks lips with Cipher.
The latest trailer for the film was one of the many aired during the Super Bowl ad break in February. During the battle between the New England Patriots and the Atlanta Falcons. It suggested at an unbelievable fight between Diesel and his former racing friends after newly-wed Dom Toretto, has his mind flipped by Theron, who performed as Cipher, a cunning criminal.
Parents need to know that Watch The Fate of the Furious Online is the eighth movie in the success Fast & Furious action sequence, which is renowned for its car chases, explosions, and objectification of women. However it's suitable to assume that this sequel will have much of the same, there are a few twists and fresh faces -- including a surprising cameo by Helen Mirren that could breathe new life into this 15-year-old franchise. Just when a usual life lastly appears possible for Dominic Toretto, a cyberterrorist named Cipher (Charlize Theron) seduces him into a life of overseas crime. It's about his dearest buddies, including his wife Letty and federal agent Hobbs, to bring Dominic back and prevent Cipher from unleashing disorder on the world. Expect strong language, drinking, violence, and obviously a bunch of car crashes.